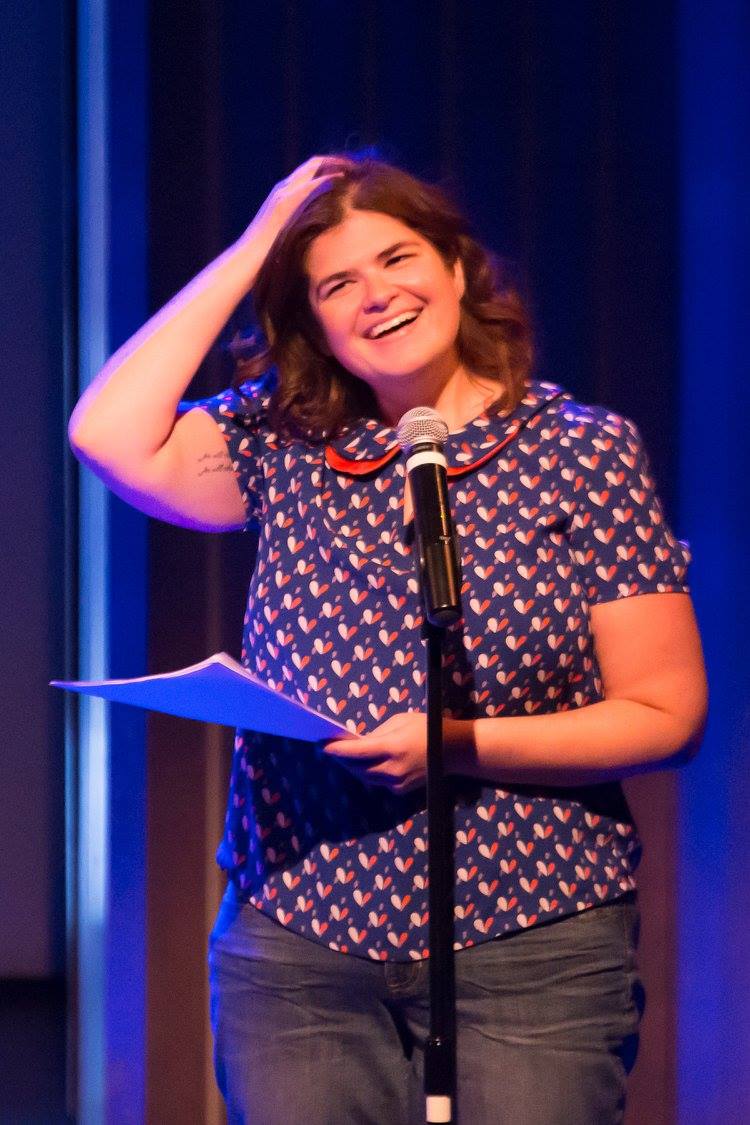 WE LOVE OUR LIVE SHOWS!
We currently have TWO kinds of live shows in NYC & LA:
THE TABOO TALES ORIGINAL – This show features 6 storytellers telling tales you really would normally not hear in any other show. We've covered THE MOST TABOO topics: rape, HIV, cancer, suicide, incest– things society says are NOT OKAY to be discussed in public. But Taboo is different for anyone so we cover an array of taboo: being 40 and lonely, accidentally starring in fetish porn, the usual. Anyone can be selected to take the stage at these shows. Just follow the guidelines below, send us your piece, and we carefully select the lineups to take the audience on an emotional ride (because 6 suicide stories in a row might not leave the audience in the best place emotionally!). Each story should be funny because life is funny– even if it's about all those topics we mentioned above.
THE TABOO TALES WORKSHOP SHOWCASE SHOW – This is open to the public but features storytellers from our 6-week Taboo Tales writing workshop. They work hard to get vulnerable and write their stories out in a safe environment. But then they have to work up the courage to tell them on stage. TO YOU! This show is less polished than an original show because each storyteller has just begun writing 6 weeks prior. BUT that also makes it more exciting.
BOTH NYC and LA live shows are on maternity leave (there is something in the taboo water). We're still posting podcasts and on Instagram, but:
OR… email us any time with questions or just to say hi at tabootalestheshow@gmail.com
Want to tell your story on the taboo stage?
We would love to hear your story. But first, here are the ground rules for submitting to Taboo Tales.
Submission requirements:
We want to read your story. Everyone has one. In fact, everyone has a REALLY interesting one. Send yours to us and tell your story on our stage!
Stories must be taboo, which means you wouldn't really ever talk about them at a dinner party. They can't be drunk stories because most people love to talk about how drunk they got that one time. And… they can't be about poo because everyone has a poo story they'll pull out at a party. These stories have to be really taboo in order to tell society to fuck off for deciding that anything is taboo.
They must show your vulnerable side. And, like any perfect man, they must delve into your feelings. What was it like to grow up with an alcoholic dad? How did you feel after shooting that gang bang scene? How did you tell your brother you are gay? When did you realize you were addicted to meth? What is it like to be forty, single, and lonely?
These are things that everyone deals with in one way or another. And by bringing them forward on stage, you're clearing the air and making people feel less alone. So, THANK YOU for sharing your story with us.
Most importantly, your story must be funny! Let's laugh all together at how weird life is. We'd love a joke in each paragraph. Finding the humor in taboo shit is the key to happiness (right?).
How to submit:
Please send us a Word Doc.
1500 words or less
Even if it's about suicide, it should have some humor to it.
Send your piece to: taboosubmissions@gmail.com
Please note: Ours is a collaborative process. We will give you notes on your story, which is great because that means anyone can submit. Even if you've never written anything before, you can still get on stage with jokes we've all written together and make our audience vomit with laughter. If you're a pro writer and totally in love with every single word on your page and unwilling to change anything, this process might not be for you.