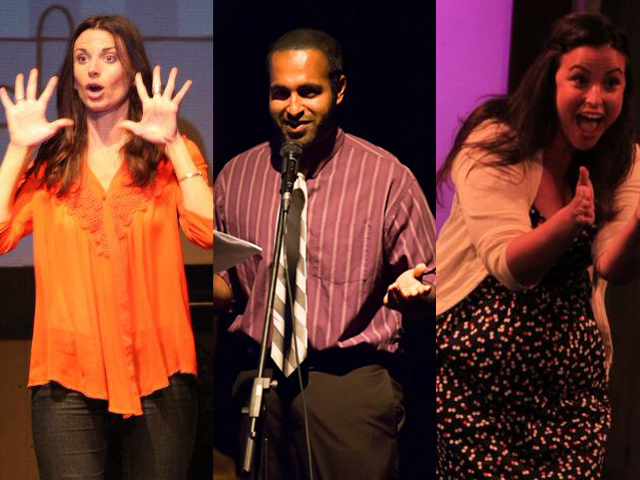 We are Taboo Tales!
Laurenne Sala  |  Corey Podell  |  Rahul Subramanian
Our motto is: The more we all talk about how fucked up we are, the more normal we all feel.
So, let's talk about it. On stage. In front of 100 people. Why? Because it's cleansing and funny and beautiful and one big release on stage. And because everyone else probably wants to admit to living a life like yours but is just too scared.
Every other month, come join us as seven storytellers take to the stage and share their true stories of wanting love, growing up without rectal muscles, addiction, eating disorders, or any sexual kink you've imagined. Share your taboos. Listen to taboos. Join the taboo community.